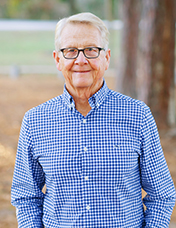 Arty Machin
Rhetoric Economics Instructor
Phone: 903-663-4151
Arty graduated from Baylor University with a degree in Economics/Finance and a Master's degree in Economics. He also received his M.B.A. from LeTourneau University as well as his teacher certification.
It has been his pleasure to be a part of the CHS family as an economics teacher for 14 years. He also teaches as an adjunct professor for several colleges.
In addition to teaching, Arty has served as the golf coach for several years. "CHS has blessed me in so many ways, but perhaps the greatest gift was seeing the impact our school made on so many lives especially my daughter who is a graduate of CHS."