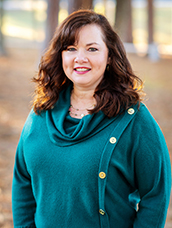 Thank you for your interest in our school and for taking the time to learn more about who we are by perusing our website.
First and foremost, we teach students. That statement may seem obvious, but to us, the sentiment is profound. Although we endeavor to teach every subject and discipline with excellence and to mastery, the students are our focus. Our students are individual, eternal beings. Because of our love and respect for each of them as image-bearers of the Creator, we seek to rally around them, with the help of their parents, to equip them for lives beyond the walls of this school. We know that the world we will launch them into after graduation will include difficulty and struggle, so we are diligent to prepare them to handle the challenges they will face head-on with feet firmly planted in truth. We hope to train them with an eternal focus so they are able to savor God while serving their fellow man, no matter where they are or what career path the Lord plans for them.
To do this, we rely on a Christ-centered, classical approach. We teach students from the youngest to the oldest to view all of life and all of learning through the lens of their Creator, and we seek to instill a love of lifelong learning in each one. By teaching students to read carefully, think deeply, write accurately, and argue effectively as they encounter topics in science, math, literature, and history, our students are ready to encounter the ever-changing culture in which they live.
Although not perfect, we pursue excellence, endeavor to embody Christlikeness, and value community in all we say and do. These core values shape the decisions we make as we uphold the mission of Christian Heritage.
It is our hope that if what you learn on our website piques your curiosity and seems like a fit for your family, you will reach out to us. We love to meet new people and welcome new families!

Thanks again for stopping by!
By His Grace,
Stephanie Jones
Head of School