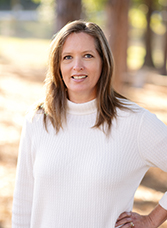 Karol Terry
Logic History/English Instructor
Phone: 903-663-4151
A graduate of the University of Arkansas, I've been teaching for 27 years in public and private schools. My husband Jay owns and operates The Mosquito Authority and is a real estate agent for United Country. We've been married 33 years, and, in recent years, our family has grown. Our son McKinley is married to Sarah; they live in Tyler, and both are currently teaching. Our daughter McKayla is married to Colton; they live in Ore City and are expecting their first child. McKayla is a Physical Therapy Assistant for Core, and Colton is a technician for The Mosquito Authority. Our son Zane is a senior, plays the cello, and hopes to attend Ouachita Baptist University or the University of East Anglia in Norwich, England. We enjoy spending time with family--both sets of our parents live nearby.
Because I enjoy reading, learning, and traveling, I look for opportunities to travel for educational purposes. In 2018, I received a fellowship to study "Literature and the Fantastic" at Oxford University in Oxford, England.
Influenced by many amazing teachers in my life, I knew from the time I was in second grade that I wanted to be a teacher. I enjoy the subjects I teach, I enjoy the students I teach, and I enjoy my co-workers. Christian Heritage allows me to practice the art of teaching in a Christ-centered environment, and what a gift that is!