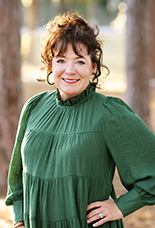 Cheryl Upchurch
Assistant to Head of School
Phone: 903 297-1885
My husband, Stan, and I both attended Baylor University 1984-1988, where I graduated with my BS in Elementary Education. Stan and I married in 1989.
I taught first grade in Coppell, Texas, while my husband attended medical school at UT Southwestern Medical School. When we moved for residency to Charlotte, North Carolina, I took a job at a private school where I taught 2nd and 3rd grade at Charlotte Latin School.
In 1995, we moved to Longview. We have 3 children Bradley, Ashley, and Hayden. All 3 are CHCS Alumni. Bradley graduated in 2013, Ashley in 2015, and Hayden in 2018. All three also attended Texas A&M for their university studies. Bradley and Ashley both graduated from Texas A&M and Hayden will graduate in 2023. Our son, Bradley married his sweet wife, a Baylor Alumni, Jaclyn, in May 2020.
With all three attending school at CHCS 1st-12th grade, we spent over 17 years investing in the school as a family. By far, the richest and happiest memories were made here as a family and with the community we shared! I was very active in the Parent Participation Program and coordinated that program for over 6 years. Stan and I served on the CHCS Board of Trustees for 6 years and I served 6 years on the Admission Committee. I was a founding member of the Sentinel Supporters and served there for 3 years. Once our final child graduated from CHCS, and I caught my breath from very busy years of activity, I took the Assistant to the Head of School position here in 2020 and have loved it. 20 years of investing in CHCS has been one of the greatest privileges I treasure!
In my free time, I love being in my garden, on the tennis courts, reading a book, or traveling with friends. Our family loves hockey, so we travel often for Dallas Stars games too.
This school and its mission are near and dear to my heart. The heart of this school has always and will always be the teachers and staff. The education my children received was invaluable not only in preparing them for the calling God placed on their lives but for developing a love and life of learning and pursuit of virtue. It is a great joy for me to be a part of creating, supporting, and providing the excellence CHCS graciously offers to every family God continues to faithfully bring to CHCS.