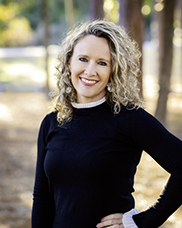 Jana Horne
Admissions Director/Registrar/College Guidance
Phone: 903-663-4151
It is a true gift to walk new families through the admissions process and share with them what makes our school so unique. I also have the joy of dreaming with our juniors in College Prep and helping to launch our seniors out into the world through college guidance.

Before starting in this position a few years ago, I had the privilege of teaching K4, 2nd, and 4th grades at Christian Heritage.

Our three boys brought us to Christian Heritage 14 years ago, and it has been one of my greatest blessings to go to school each day with them. Before CHCS, I had the joy of being a stay-at-home mom. Before children, I taught 2nd grade and Kindergarten for four years in Frisco and then 1st grade for two years in Houston. I graduated with a B.S. in Interdisciplinary Studies and Early Childhood Education from Texas Woman's University.

I have been married to Justin for 24 years, and in our free time, we enjoy traveling, skiing, hiking, and doing anything outdoors with Will, Ryan, and Lane.