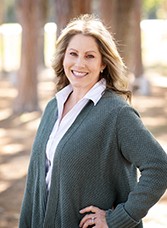 Courtney Whyte
1st Grade Instructor
Phone: 903-240-3720
Courtney Whyte is married to Shane and together they have 4 children. Connor (13), Makenna (11), Hannah (11), and Collyn (10).
Courtney is a born and raised Longview girl. She attended Hallsville schools and graduated from Texas A&M University with a teaching degree and a minor in math. After teaching a few years in the public school system, Courtney went to work for a biotech company where she was a medical consultant for stroke patients. After taking off a few years to raise young children at home, Courtney decided it was time to come back to the classroom. She joined her children at CHCS and has taught Kindergarten for 2 years and now 1st grade for 2 years. Courtney enjoys partnering with the families at CHCS to create a cohesive Christ center educational environment.
Courtney thoroughly enjoys a good book, running, traveling, and hanging out with friends and family.